Board of Directors
The River Management Society Board of Directors is comprised of the National Officers, Immediate Past President, Chapter Presidents, and Ex-officio Advisors. The duties of Board members are outlined in National Officer Roles and Ex-officio Advisor Statement (below).The Board of Directors manages the Society according to the terms of its Constitution and Bylaws. The Board conducts business during monthly conference calls and an annual meeting, consistent with its Master Business Documents.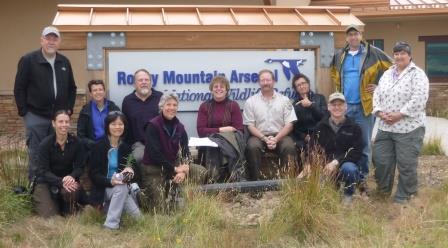 Since its founding, the RMS Board of Directors has been served enthusiastically by individuals employed by federal agencies. We have also has conducted our work with federal support, and have therefore placed board ethics highest among our practices.
On April 5, 2013, after years of diligence by our colleagues at the Ornithological Society, Wildlife Society and over two dozen other national professional organizations and support for the Office of Personnel Management, the Office of Government Ethics approved Final Rule that allows federal employees to serve on non-profit boards such as RMS. As of mid-May, 2013 the National Park Service has drafted a Memorandum of Understanding to be used by staff who volunteer to hold leadership positions in non-profit organizations. The Bureau of Land Management has distributed an Interim Memorandum of Understanding for BLM staff serving in non-profit leadership positions as well as a Temporary Approval Request and Temporary Recusal Memorandum.
The River Management Society's members have always included federal and state agency professionals interested in improving their professional effectiveness by meeting with and learning from peers and partnership professionals, and many have held leadership positions. We applaud the responsiveness of the agencies who have moved quickly to provide tools for employees who are leaders of boards like ours. We also look forward to once again inviting agency staff to serve as RMS leaders with confident commitment to both their work objectives and RMS' mission.
2016 RMS Board Meeting Signup Form
Ex-officio Advisor
Lori Potter
Kaplan Kirsch & Rockwell LLP
lpotter@kaplankirsch.com

Alaska Chapter President
David W. Schade
Alaska Department of Natural Resources
Anchorage, AK
david.w.schade@alaska.gov

Pacific Chapter President
Jim Eicher
El Dorado Hills, CA

Northwest Chapter President
Louise Kling
louise.kling@aecom.com

Southwest Chapter President
Rob White
Arkansas Headwaters Recreation Area
rob.white@co.state.us

Southeast Chapter President
Jane Polansky
Park Manager, Scenic Rivers Administrator - State of Tennessee
jane.polansky@tn.gov

Midwest Chapter President
Peter Hark
Minnesota Department of Natural Resources
St Paul, MN
peter.hark@dnr.state.mn.us

Northeast Chapter President
Marina Metes
Graduate Student, University of Maryland
mjmetes@gmail.com
National Officer Roles
The President represents the Society in external matters; coordinates and presides over Board and Executive Committee meetings; oversees or delegates supervision of paid staff; and negotiates and signs contracts and agreements on behalf of the Society.
The Vice President will carry out the duties of the President in the absence of the President; will serve as a primary liaison to the Chapter Presidents; and will serve as liaison between the Board and committees appointed by the Board.
The Secretary will keep the Society's historical records, correspondence, and other documents related to the business of the Society. The Secretary will record and present to the Board minutes of Society and Board meetings. The Secretary, with assistance from staff, will develop an annual report of the affairs of the Society for the Board and members. The Secretary will ensure advance distribution of notices of all Society and Board meetings.
The Treasurer will be responsible for all financial transactions of the Society, including deposits into the Society's account, payroll transactions, and payments on behalf of the Society. The Treasurer will make payments and disbursements as directed by the approved budget or upon direction by the Board and will keep accurate and up-to-date records of all receipts and disbursements of the Society. At least quarterly, the Treasurer will submit for Board review and approval a listing of payments, disbursements and transfers of funds and will present an annual financial report to the Board. The Treasurer will coordinate with the Society's accountant for all audits and Internal Revenue Service transactions.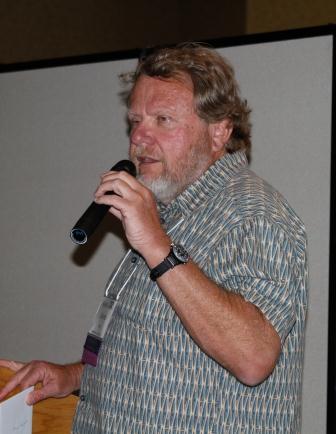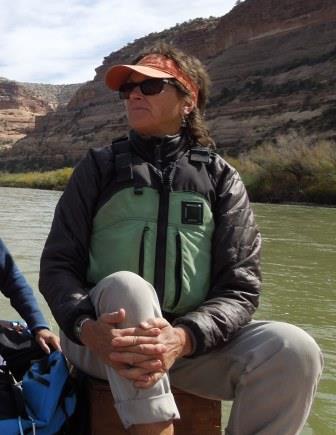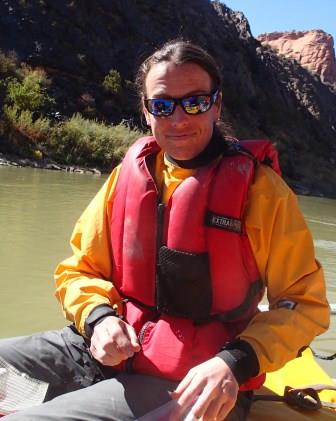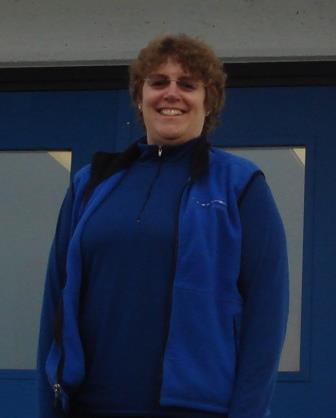 Ex-officio Advisor Statement
Advisors will assist the Society in an ex-officio (non-voting) consultation capacity. Advisors are appointed for their expertise in organizational, legal, financial, facilitation, conflict-resolution, mentoring and/or needed skills to maintain the Society's vision and integrity. Advisors provide objectivity, counsel, continuity, and self-evaluation in order to ensure consistency with the Society's constitution/by-laws, policies and procedures. Advisors may be used to assist the board with interpersonal and organizational conflicts to promote society effectiveness.