River Management Symposium
Every other year, the River Management Society hosts an international training on topics related to river management and planning. They provide a forum for the exchange of ideas and the vetting of policies and strategies concerning river management, and encourage the formation of networks and partnerships among a broad range of river professionals. Proceedings and other RMS publications are available to members and other participants.
Save the Dates: October 21-24, 2018
2018 River Management Symposium - Vancouver, Washington, USA!
Topic tracks will be river values that underpin efforts to protect them, as well as means to manage them wisely: scenery, recreation, geology, culture, history, fish, wildlife and more!
2016 Symposium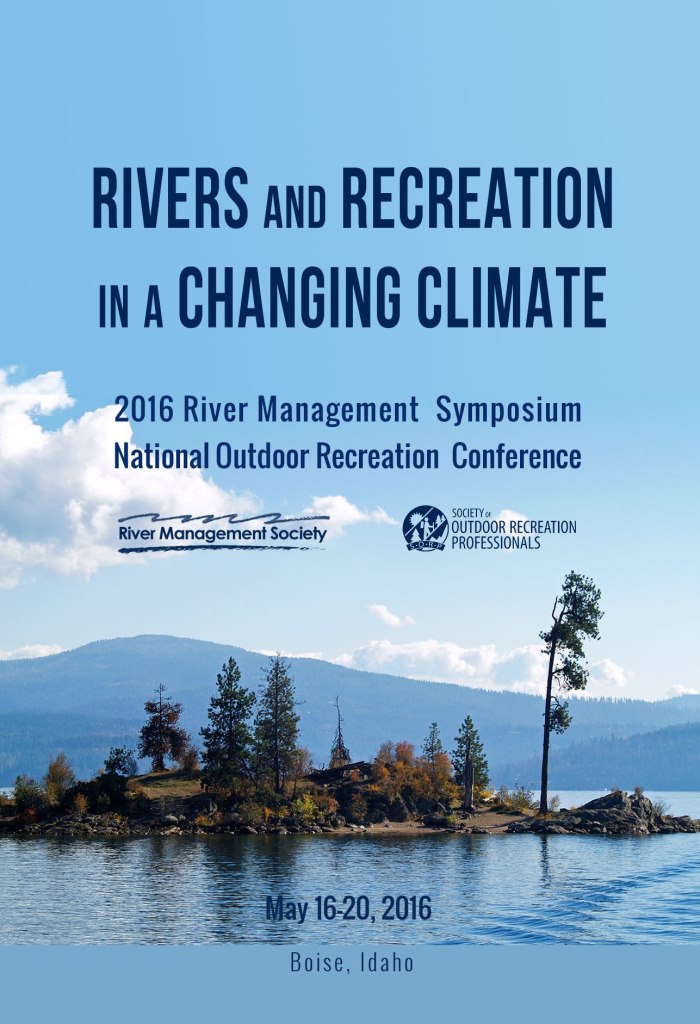 Rivers and Recreation in a Changing Climate
co-hosted by

and


The River Management Society is proud to be partnering with the Society of Outdoor Recreation Professionals for our biennial training symposium and their annual conference. We have partnered in the past and look forward to an excellent collaboration that results in bringing a fine, well-organized program to RMS members and colleagues. Visit the Symposium and Conference website for registration, program, sponsorship and exhibitor information. We look forward to seeing you in Boise in May!
Recent Training Symposiums
2014 Training Symposium - Program recap for Managing Rivers in Changing Climes: Training Tomorrow's River Professionals, abstracts compiled by track and presentations
2012 Symposium Program - Program for From Intimate Creeks to the Infinite Sea held in Asheville, North Carolina. Presentations are available upon request.
Past Symposium locations and titles:
1992 Portland Rivers for Tomorrow
1994 Grand Junction Rivers without Boundaries
1996 Columbus Beyond the Banks
1998 Anchorage Rivers - The Final Frontier
2000 Charleston Blending Art & Science in River Management
2002 Boise Incredible Rivers, Incredible Demands
2004 Tahoe River Voices, River Choices
2006 Sioux City Collaborating in the Current
2008 Portland, ME Branching out from the MAINEstream
2010 Portland, OR Bridging Conservation and Recreation
2012 Asheville, NC From Intimate Creeks to the Infinite Sea
2014 Denver, CO Managing Rivers in Changing Climes: Training Tomorrow's River Professionals