River Management National Training
Every other year, the River Management Society hosts an international training on topics related to river management and planning. They provide a forum for the exchange of ideas and the vetting of policies and strategies concerning river management, and encourage the formation of networks and partnerships among a broad range of river professionals. Proceedings and other RMS publications are available to members and other participants.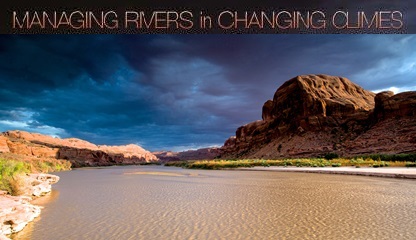 Symposium Managing Rivers in Changing Climes: Training Future River Professionals
Managing Rivers in Changing Climes will take place April 15-17, 2014 in Denver, Colorado. Trainings and field sessions will offer a rich portfolio of trainings and workshops that will provide tools river professionals can apply in the workplace and stimulate dialogue on issues of critical interest to agencies, communities, industry and individuals.
Call for Papers
Extended: now due September 15, 2013
You are cordially invited to submit abstracts for training sessions, workshops, presentations and posters. The topics for which we seek training sessions reflect critical issues both on the river and in nation's leadership as we seek a sustainable future for our natural resources. Click here for all the info...
2012 Symposium Program - Final - Here is the program from the 2012 River Management Symposium held in Asheville, North Carolina: