Managing Rivers in Changing Times: Training Tomorrow's River Professionals
April 14-18, 2014 Denver, Colorado
Event Details and Registration Pre-registration discounts end April 1. Sponsorship Opportunities
Join us at the 12th biennial River Management Society week of training for agency managers, planners, watershed and watertrails practitioners, where you can update skills, discover new planning tools and update best practices that you can take back to your desk or field-based job. Workshops and presentations are offered in the following tracks:
River Planning and Management - Update your skills or resource knowledge regarding launch site planning, interactive map development for water trails; low hazard engineered river park development; recovering from major flood events; and the process of collaboration that has empowered a new generation of river stewards.
Legal and Legislative - Learn the array of federal, state, and 'administrative' tools that affect how river water is owned, appropriated and made available for use. These include legislation; state specific rules; recreational use statutes; and the relicensing of hydropower dams.
Environmental - You may know it cold, can you write National Environmental Policy Act (NEPA) assessments effectively? Save hundreds of dollars and increase your topic expertise with the NEPA writing skills and interpretation trainings. Get the updates on alternate energy options and their impact on rivers.
Wild and Scenic Rivers - Training workshops will be held on Wild and Scenic Rivers Management, conducting WSR Studies, and making a Section 7 determinations.
Funding Rivers - Panels will discuss state funding options, the yin and yang of federal funding and perspectives from private foundations who support river work.
Professional Development:- Sessions will include discussion of workplace opportunities with Youth Conservation Corps; the new River Studies and Leadership Certificate, personal safety training for river and non-river encounters; and removing woody debris with chainsaws in and out of water! An American Canoe Association Paddlesports Accessibility Workshop will also be conducted.
Special Workshops - Legal, Floodplain Management, Hydropower FERC Form 80
April 14 - One day, standalone
River Management Law - Continuing Legal Education, Inc. will host a one day standalone workshop Monday, April 14th, offered in partnership with RMS. see program here. CLE is offering a very generous, special registration price for RMS members: visit the Managing Rivers in Changing Climes Registration Site for pricing and instructions how to sign up for this special workshop. (7+ continuing education credits are available).
Floodplain Managers Workshop - This one day, standalone workshop offers 10 continuing education credits from our Association of Flood Plain Managers trainers and 9 CECs approved by the State of Colorado Department of Regulatory Agencies Division of Insurance (DORA) for in the Property/Casualty Category. Courses are listed on the SIRCON website, Provider: PLANS & MORE, LLP, Provider #: 203873, Course No. 54059 - 54065.
Register for this workshop on the Managing Rivers in Changing Climes Registration Site. If you'd like to register for this workshop AND others during the week, you'll need to set up another registration: sorry about this extra step. Click here for the Course Agenda, Course Overview, and Pre-requisite information.
April 15-18
FERC Form 80 - A multi-day workshop taught by the Federal Energy Regulatory Commission (FERC) will help agency and other hydropower project stakeholders understand the important processes of completing the FERC Form 80 correctly by hydropower companies in 2015. You can register just for this training or as an add-on to the full Tuesday-Thursday event: see the Managing Rivers in Changing Climes Registration Site for program details.
Field Sessions
Complement classroom sessions see "Field Sessions" on the registration site.
Location / Lodging
Renaissance Denver Hotel - Book Deluxe Room - $145 per night - Group rate is being held open as long as there are rooms available!
3801 Quebec Street, Denver, Colorado 80207
(303) 399.7500
DSTDenver@renaissancehotels.com.
• Check-in: Sun Apr 13, 2014
• Check-out: Sat Apr 19, 2014
• Special rate available until: Mon Mar 24, 2014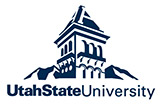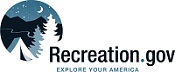 Poster Session/Contest
This is an opportunity to promote your organization and to better educate individuals about initiatives taken to promote one or more of the four themes identified above. Individuals may enter a poster in one or more of the theme categories. Symposium participants will have an opportunity to cast votes to determine awards that will be given to winners in each category.
Poster Session Links
Need assistance justifying your attendance?
In this environment of tight travel budgets and general expense austerity, you may need to present a strong case for attending Managing Rivers in Changing Climes: Training Future River Professionals. This sample justification letter may be help you pursue your ability to join your river management colleagues in Denver!