Team
Executive Director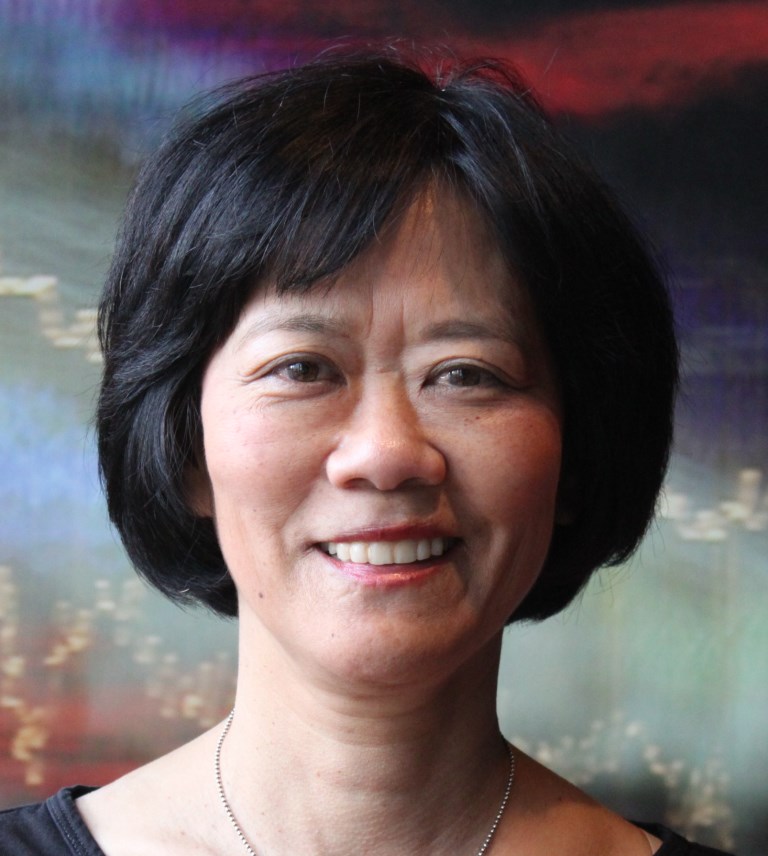 Risa Shimoda
received a BS in Engineering / Product Design from Stanford University. She trained as a consumer products marketer at Procter & Gamble, M&M/Mars and Coca-Cola USA before directing marketing, sales and product development for kayaks and paddlesports accessories at Perception, the world's largest kayak manufacturer. As Executive Director of American Whitewater (AW), she and her team represented river users in the relicensing of hydropower projects and pursued the right of public access on precedent-setting cases. She pioneered corporate support for AW and developed its first event-based business model for what is still the largest river-based annual fundraising event in the United States. Risa contributes to engineering design solutions for river restoration and enhancement projects from the perspective of users, organizes and facilitates public meetings, serves as the stakeholder liaison, and helps project advocates develop funding strategies and plans.
Founder and President of The Shimoda Group, Risa has produced and coordinated the Whitewater Symposium, and River Management Society Symposia and Workshops since 2004 in an effort to share and inspire professionals and river enthusiasts about river enhancement for recreation, restoration and stewardship. As the Executive Director of RMS, Risa has broadened the organization's financial standing through creative and and slightly audacious program leadership. Responsible for designing, marketing and selling kayaks, paddles and paddling gear during a time of triple digit growth for
Perception Kayaks
, Risa initiated the category segmentation that defines the category today.
Risa has been an avid whitewater paddler since the late 1970s, logging first or second descents on the Narrows of the Green, Niagara Gorge, and North Fork Payette. She has been a member of the US Freestyle Team eight times (1993 - 2015), was inducted into the Whitewater Hall of Fame (2010), and chairs the US Freestyle Kayaking Committee (2007-present). She co-founded the
Outdoor Alliance
and has served on the boards of the
Conservation Alliance
,North American Paddlesports Association,
American Whitewate
r and
Nantahala Outdoor Center
.
RMS Journal Editor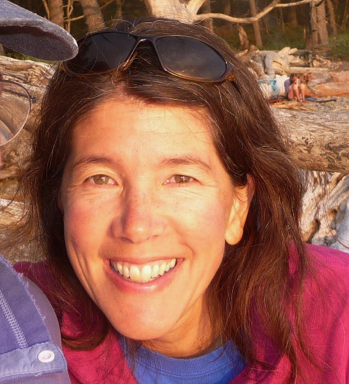 Caroline Kurz
My introduction to the river community came in 1985 when I began working as a paddle raft guide during my college years at UC Berkeley. From there, I attended the University of Idaho for graduate school (1989-1991), fulfilling a BLM internship and developing a master's project with outfitters and guides on the Lower Salmon River. Incredible adventures with wonderful people on the Bio Bio, Colorado, Copper and Tatshenshini are highlights from my river days. While I sometimes wonder what a government career might have been like (especially the "retirement" part!), I don't regret working more than 20 years in the nonprofit sector for River Management Society (Program Director 1993-2010; Journal Editor 1993-present) and Garden City Ballet (2012-present). My husband Mike and I are raising three daughters in Missoula, Montana, where rivers play a huge role in our community.
Volunteer Coordinators
Professional Purchase Co-Coordinators
Judy Culver
received a BS in Environmental Studies with a Minor in Archeology from University of Alaska-Fairbanks. She began her river career as a Maine River Guide in 1988 on the Kennebec, Penobscot and Dead Rivers. She was one of two boatmen in 1988 to receive their Class V Cribwork certification breaking the age barrier at the tender age of 18. In 1989, she obtained a New York River Guides license and guided also on the Moose and Hudson rivers. After completing two combat tours as a Medic in Desert Storm and again in Kuwait, s
he returned to guiding in 1994 in Alaska
She began her career in river management as a seasonal river ranger for Dinosaur National Monument returning a few years later to manage the river office. She partnered with commercial companies to aid in disseminating emergency information to river users, and introduced to fire management practices within river corridors from a boaters' perspective. She moved on to co-managing the Coyote Buttes Permit system with a focus on balancing the needs of the public with the management principles of Wilderness. This included completing invasive species projects in the Paria Canyon and Buckskin Gulch trail system with Arizona Strip fire crews. She now manages the Clearwater River along with the land owners and partners, focusing on tying youth to the river flowing through their backyards and the challenges of connecting users to their resources.

Judy has also boated in Arizona, Colorado, Idaho, New Hampshire, and Utah. She loves the challenges of whitewater and the spiritual connection that occurs when floating rivers and creeks that allow for moments of reflection. She has served on the board of the Fairbanks Convention and Visitor Bureau and is the river manager for the Clearwater Management Council.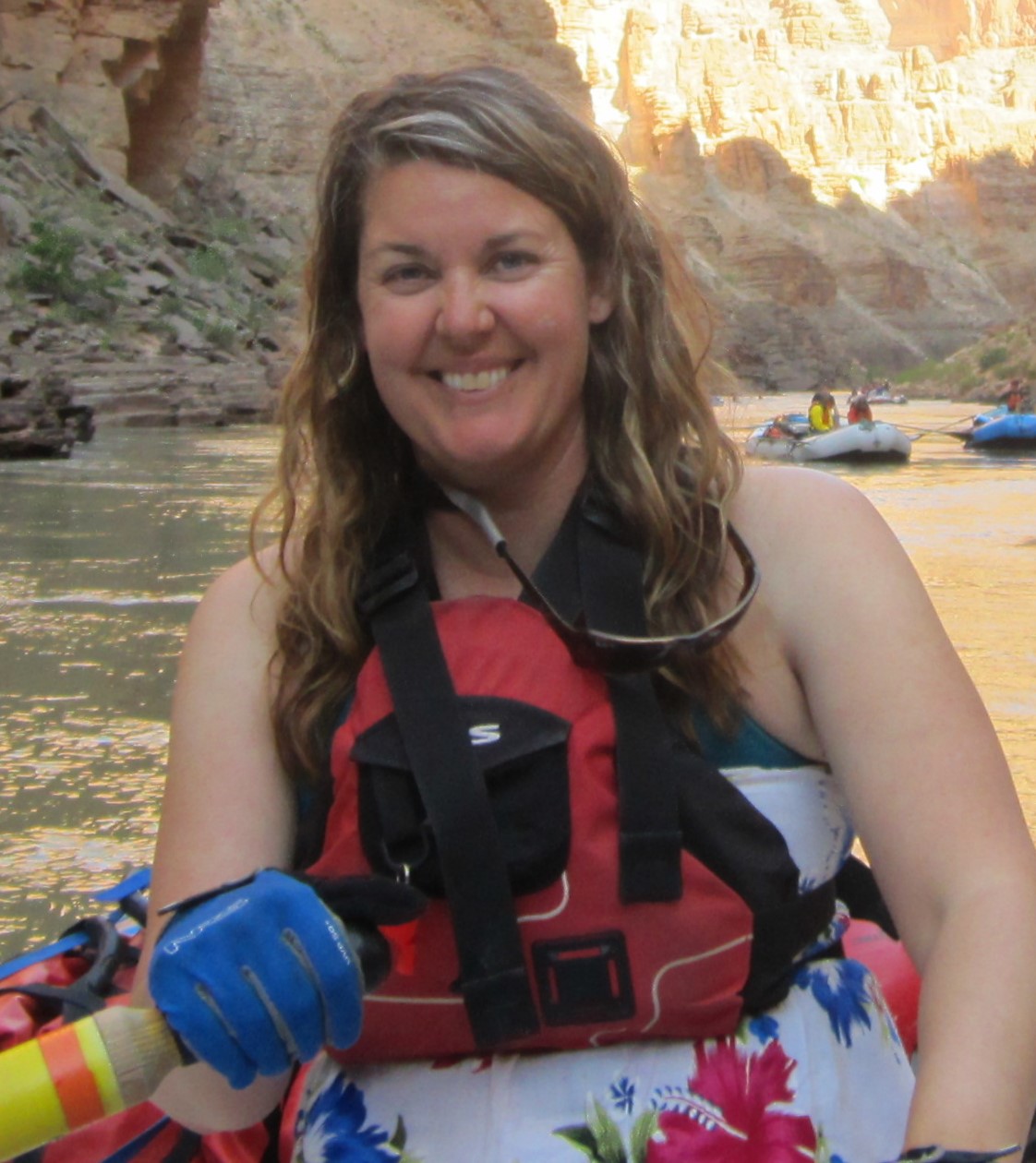 Anja Wadman
Anja is a geologist for the Price BLM Office located in Price, Utah. She became a RMS member in 2005 and love it so much to become a lifetime member in 2011. She has always had a passion for fluvial, riparian areas and restoration. Last year, teaming up with the Wildlife Biologist, they built a series of beaver dams along the San Rafael River and worked with the water rights owners to keep the spring run-off river flowing year round. Hopefully the efforts will promote beavers to come back into their habitat and restoring the fluvial floodplains. When not working, she loves whitewater, canyoneering, and the outdoors. If you can't reach her, she probably is in the Grand Canyon rafting.
Website
Chet Crowser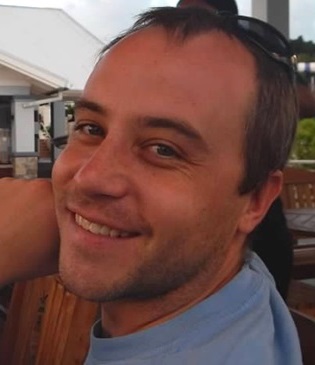 Chet lives and works in Missoula, Montana as a Regional Park Manager for Montana State Parks. Originally from Rapid City, SD, he got his first real introduction to rivers and RMS in 2002 from a great crew of BLM folks on the Lower Salmon River while enrolled in graduate school at the University of Idaho. Over the years, Chet has worked in a variety of recreation programs at city, state and federal levels in South Dakota, Minnesota, Idaho and Montana. He has spent the last 12 years working for Montana Fish, Wildlife and Parks in both the State Park and River Recreation/Fishing Access Site Programs where he has been actively involved in projects such as river recreation and park management planning efforts, cooperative management agreements with partner agencies, large-scale land acquisition and day-to-day operations. His current role as Regional Park Manager includes oversight of the 10 state parks and staff in west-central Montana which cover a diverse range from National Historic Landmark and heritage sites to popular lake-based campgrounds and day use recreation areas, and even a redeveloped superfund site encompassing the restored confluence of the Blackfoot and Clark Fork Rivers! When not at work, he can often be found at one of the local breweries, at the hockey rink, or messing around in a boat somewhere with his wife and three kids.
Merchandise
Linda Jalbert
Wild and Scenic Rivers Projects
Dan Haas