Hydropower Projects
Hydropower is derived from the energy of falling water and running water, which may be harnessed for useful purposes. Since ancient times, hydropower has been used for irrigation and the operation of various mechanical devices, such as watermills, sawmills and textile mills.
Hydropower projects stakeholders include utility company planners, river managers and planners, river conservation and recreation advocates, and municipal leaders and planners. The process of applying for a license or a license renewal every 30-50 years is complex, reflective of the many impacts and benefits that are evaluated and researched along the way. The lengthy and measured process most often results in license documents that are cumbersome, and often tough to understand or interpret, so RMS has embarked on a project to help stakeholders interested interested in learning about specific licenses and not interested in slogging through 100-200+ pages of text.
Handy Hydropower Summaries
produced in collaboration with the Hydropower Reform Coalition
Hydropower License Resource in Plain English
Welcome to the growing library summarized hydropower license and settlement provisions that are easy for members of the public to understand, and convenient for river professionals to call upon in their management of rivers impacted by hydropower generation.
Summary of the Process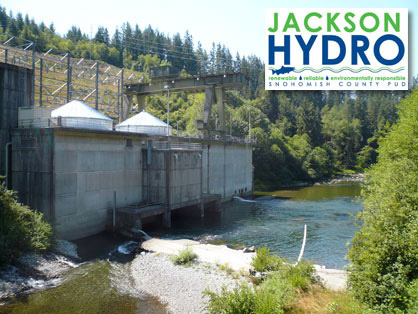 The Hydropower Reform Coalition and the River Management Society team identified hydropower licenses that have been completed during the last decade which illustrate licenses of varying complexity and in a variety of geographic locations. Licenses, documents largely 150-200 pages in length, were distilled to highlight the topics of greatest interest to interested members of the public, acknowledge members of stakeholders who are signatories to settlements, and important plans and provisions affecting public use and access to the river affected by the hydropower facility and its operations.

Northwest
Clackamas River, Oregon - Clackamas Project
Missouri and Madison Rivers, Montana - Missouri-Madison Project
Deschutes River Oregon - Pelton Round Butte Project
Pend Orielle River, Washington - Boundary Project

Similkameen River, Washington - Enloe Project
Snake River, Idaho - Mid-Snake Project
Sultan River - S. Henry M. Jackson Project

Sun River, Montana - Gibson Project
W. Rosebud Creek, Montana - Mystic Lake Project

Pacific
Piru Creek, California - Santa Felicia Project
Mokolumne River, California - Mokolumne River Projects
South Fork American River, California - Chili Bar Project
Upper American River, California - Upper American Projects
Rockies
Blacksmith River, Utah - Hyrum Dam

Midwest
Fox River, Wisconsin - Badger-Rapide Crochet

Au Sable River, Michigan - Au Sable River Projects
Boardman River, Michigan - Boardman River Projects
Dead River, Michigan - Dead River Projects
Manistee Michigan - Manistee River Projects
Menominee, Michigan - Menominee River Projects
Muskegon, Michigan - Muskegon River Projects
Muskingum, Michigan - Muskingum River Projects
Ontonagon, Michigan - Ontonagon River Projects
Southeast
Kanawha River Project - London-Marmet Project
Kanawha River, West Virginia - Winfield Project
Nantahala River, North Carolina - Nantahala Project
New River, Virginia - Claytor Project
Yadkin River, Wilkesboro, North Carolina - W. Kerr Scott Dam Project

Yadkin and Pee Dee Rivers, Alabama - Yadkin-Pee Dee Project
Northeast
Hudson River, New York - Green Island Power

Otter Creek, Vermont - Otter Creek Project
Presumpscot River, Maine - Eel Weir Project
These summaries are also available on the Hydropower Reform Coalition website, www.hydroreform.org along with links to the complete license, other hydropower projects and a wealth of information about the relicensing of hydropower dams.
This project has been made possible by the Arches Foundation, accompanied by support from the BLM for summaries prepared in 2015.