Southeast
Florida, Georgia, Alabama, Mississippi, Louisiana, Arkansas, Tennessee, Kentucky,
West Virginia, Virginia, North Carolina, and South Carolina
Welcome to the Southeast Chapter of the River Management Society!
The River Management Society (RMS) is a national nonprofit professional organization dedicated to protecting North




American rivers. The Southeast Chapter is one of seven chapters in the United States established to help the RMS




further its mission by providing opportunities for members to network, learn, and share their knowledge
of river management through participation in SE Chapter activities as well as activities at the National level.

RMS Membership
The River Management Society has a membership level for everyone interested in rivers – from the professional 
to the interested citizen, from the career manager to the student just learning about rivers. 
We invite you to join or renew today!
Check out your great membership benefits including ListServe, members-only publications, the 

River Studies and 
Leadership Certificate 

program, and our job board.
Southeast Chapter Update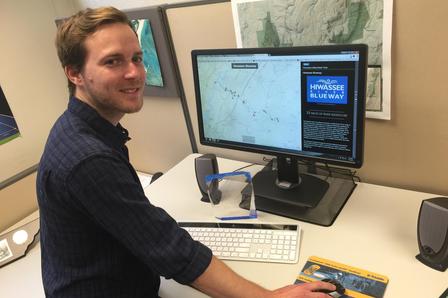 Andrew Mindermann, SE Chapter member, wins ESRI National Story Map Award. 
  View the interactive paddling map at http://tnvalleywatertrails.org/. 

  Look for two articles about our region in the next edition of the RMS Journal.


Chapter Officers & Bylaws
Chapter Officers are volunteers from the Southeastern States who organize activities, represent the nation's region in 
national discussions and support an active chapter membership. Officers are elected to serve, or appointed to fill vacancies, 
for terms noted. Learn about chapter governance by reviewing the RMS Southeast Chapter Bylaws. 

Any professional RMS member in good standing is eligible to run for office. Candidates should be willing to take an active 
role and be knowledgeable of the Chapter Officer Roles. Contact any Southeast Chapter officer to become involved in local 
or national RMS activities. 

Chapter officers serve a three (3) year term. The incoming slate will serve through 2017.

 


                        Chapter 

                        President:

Jane Polansky

Tennessee Scenic Rivers Administrator

William R. Snodgrass TN Tower

312 Rosa L. Parks Avenue, 2nd Floor

Nashville, TN 37243

 

  (615) 456-3843

 

                        Vice 

                        President:

Mitch Reid

Director, Alabama Rivers Alliance
2014 6th Ave. N #200
Birmingham, AL 35203

  (202) 322-6395    

     
  mreid@alabamarivers.org

                        Secretary:

Glen Bishop

Department of Park, Recreation and Hospitality Administration

1205 N. El Paso Ave

Williamson Hall




Arkansas Tech University




Russellville, AR 72801

  (479) 964-3228

     

         
  glen.bishop@atu.edu

                    Events 

                    Coordinator:

Karen Swank Kustafik

City of Columbia Department of Utilities and Engineering

Stormwater Environmental Specialist

PO Box 147

Columbia, SC 29217

 

  (

803) 545-4157

  kakustafik@columbiasc.net
RMS Journals with a Southeast Focus
The Spring 2017, Vol. 30, No.1 edition of the RMS Journal was focused on the Southeast. Learn more about the journal and 
read the most recent issue here. To read all of our back issues online, become a member of RMS! All editions of the journal 
are archived and are available along with other Society publications on the members-only side of our website. 

Activities
Chapter members are encouraged to participate in and when possible help organize float trips, workshops, training sessions, 
webinars, and other events including the biennial RMS Symposium. Check this site and other chapter sites for RMS activities 
and events. Members are also encouraged to be a presenter at the biennial RMS Symposium, submit articles for publication 
in the National RMS Journal, and submit information for our Chapter newsletter and website. Finally, remember to provide 
society representation at state or regional meetings of other groups when possible, and often reach out to people for the 
purpose of recruiting young professionals and helping all members feel informed and welcome.  
2012 North American River Management Symposium Program - Final