Welcome to the Midwest Chapter of the River Management Society

The River Management Society (RMS) is a national nonprofit organization whose mission is to support professionals who study, protect, and manage North America's rivers. RMS' membership includes federal, state, and other agency employees, educators, and technical experts from non-profit and private organizations who understand the critical role rivers play in the lives of our neighbors and our nation. RMS provides members a unique forum for sharing information about the appropriate use and management of river resources between organizational 'silos.'
RMS-Midwest is one of seven regional chapters in the United States. The Midwest Chapter meets on or near rivers and at events such as the recent Minnesota Water Trails Tourism Summit to discuss regional river management issues.These meetings often result in the development of lasting partnerships. Join RMS today to help the Midwest Chapter advance best practices in river protection and recreation development.
Chapter Officers
Chapter Officers are volunteers from the Midwestern States who organize activities, represent the nation's midsection in national discussions and support an active chapter membership. They have been elected to serve (or appointed to fill vacancies) for terms noted. Learn about chapter governance by reviewing the RMS Midwest Chapter Bylaws.
Any professional RMS member is eligible to run for office. Candidates should be willing to take an active role and be knowledgeable of the Chapter Officer Roles. Contact any Midwest Chapter officer to become involved in local or national RMS activities.
Chapter President:

Molly MacGregor




Minnesota Dept of Natural Resources




tel (218) 302-3242
molly.macgregor@state.mn.us
dakise54@gmail.com

Vice President:

Randy Thoreson (through 2016)




National Park Service (St. Paul, MN)

tel

(651) 290-3004


randy_thoreson@nps.gov
Secretary:

Robyn Ceurvorst
University of Minnesota, Mankato

tel (507) 389-3201
robyn.ceurvorst@mnsu.edu
RMS Journals with a Midwest Focus
The Spring 2015 edition of the RMS Journal was focused on the Midwest. Learn more about the journal and read the most recent issue here. To read all of our back issues online, become a member of RMS! All editions of the newsletter are archived and are available along with other Society publications on the members-only side of our website.
Midwest Chapter Resources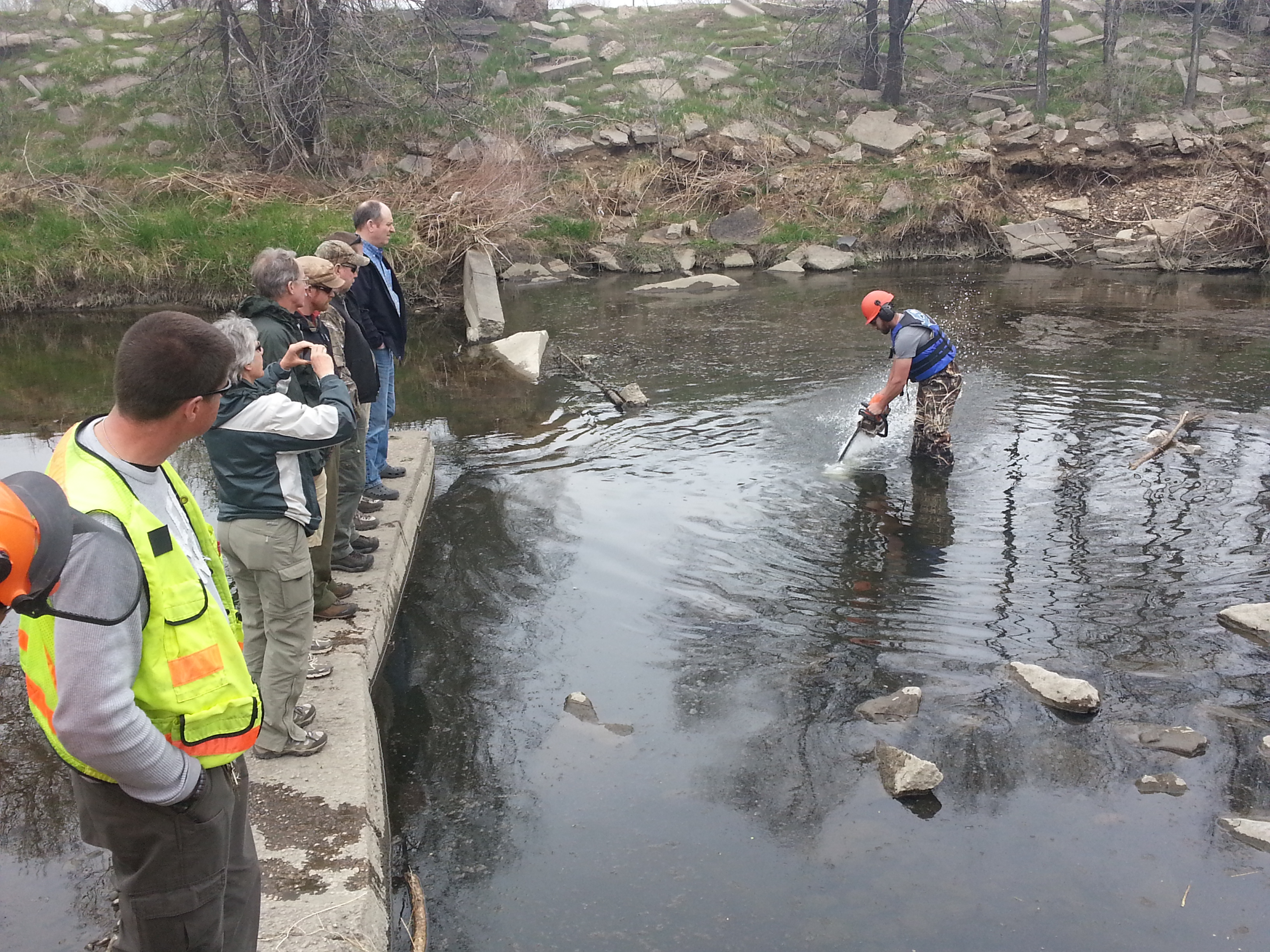 The Midwest Chapter of RMS is committed to sharing river best management practices (BMPs) and resources. Below are links to some examples.
An Economic Argument for Water Trails
Reconnecting Rivers: Natural Channel Design in Dam Removals and Fish Passage
Restore Your Shore: Protect Water Quality and Habitat
Stormwater and Shoreline Best Management Practices for Public Water Accesses
Chainsaw Use on Water (contact Erik Wrede at Erik.Wrede@state.mn.us or 651-259-5624 for the manual)
Water trails toolkit: Practical guidelines and templates for planning, site design, signage, and construction in the state of Iowa
2016 Chapter Trip
Join us on August 6th to paddle the Lower St Louis River! Register at www.slra.org
We will gather at Perch Lake Access (see flyer) to launch at 8, paddle around the estuary and view wild rice restoration; have a picnic lunch at the access point. This trip is organized by St. Louis River Alliance; register at www.slra.org - there is a $10 cost for equipment and lunch. SLRA hopes to provide a speaker from Fond du Lac Reservation who has organized wild rice restoration for the past few years. Here's a map of the Lower St. Louis River.
RMSers can then get back on the river and paddle, either from Perch Lake to Boy Scout Landing or to Munger Landing.
Please share with others who may be interested. The best place to stay is the Munger Inn on Grand Avenue in Duluth or Indian Point campground, also Duluth.
Let's gather for dinner and fun on Friday night; let me know your plans!
Molly MacGregor - 218/302-3242 (work), 612/991-5002 (mobile)
2014 Midwest Highlights
The Minnesota State Water Trails Tourism Summit, a two day event in St. Cloud, Minnesota, brought together over 140 community representatives and paddling enthusiasts from across the country. At the summit, 75 attendees paddled the Beaver Islands area of the Mississippi River, a state designated Wild and Scenic stretch of the river south of the dam in St. Cloud. Other attendees visited St. Cloud State University's Outdoor Endeavors program and Clear Waters Outfitting Company to learn more about the economic impacts of paddle sports. The summit was the first of its kind in the nation, bringing together tourism and outdoor recreation interests to build communities' capacity to promote paddle sports.
2013 Midwest Highlights
In May, 2013 RMS visited the Midwest Chapter to attend events related to the celebration of the 50th anniversary of Minnesota's Water Trails program and a trip through Class II+ rapids on the Minnesota River, newly rediscovered in the wake of removing a hydropower dam on the Minnesota River in Granite Falls. The June, 2013 Granite Falls Chamber of Commerce Newsletter showcases some of the weekend's activities. Thanks go to RMS' host Erik Wrede and member John Helland for connecting us to many individuals who are seeking new ways towns and cities can turn to their rivers as the lever and stage upon which to build strong futures.