Merchandise
Welcome to the RMS Store!
The RMS Store is dedicated to offering you reasonably priced, high quality clothing, gear, and gifts for your enjoyment and identification as people who love and care for rivers and streams, and now you can purchase items online! RMS Store when you want a treat for yourself, or a great gift for someone else. Please note that sales of all merchandise items are limited to stock on hand.
If you have questions about the items, please contact Linda Jalbert at l_jalbs@yahoo.com.
The RMS Store Order Form displays the same information as what you see below on a form that also serves as your shopping cart.
Holiday, 2015 Closeout: Short Sleeve T-s with 'Two Fish' Design
Share RMS with an office mate, paddling partner or your favorite intern! A
vailable in Tan and Light Green. Quantities limited. $8 each.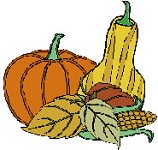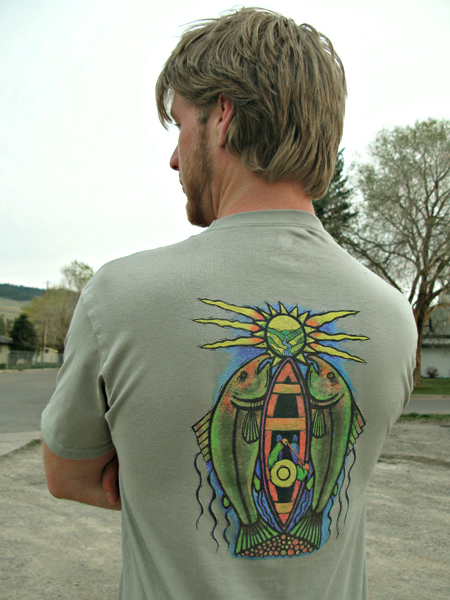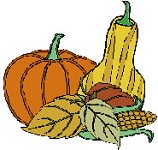 Ball Caps, Stocking Cap, and Bucket Hat
Dry Bags and Mesh Gear Bags
Notecards, Cookbook, Bottle Opener, Chums and Pin
River Log Books, Pre-trip Checklist, and Leave No Trace Reference Card
(click on images to enlarge)
Ball Caps, Stocking Cap, and Bucket Hat

Caps and Hats

River professionals can always use high quality cap or hat protection in the sun, wind or rain. You're sure to find one here to be an ideal gift for your best pal, or for yourself! RMS caps and hats hold up well through repeated washings.

Logo Ball Cap - Available in assorted solid and two tone (cap/brim) colors: $10.00
Stocking Cap – Navy: $10.00
Bucket Hat – Khaki, navy: $15.00

Dry Bags and Mesh Gear Bags

Logo dry bags and mesh gear bags are your solution to boating demands, the weather, or just anytime you need to carry wet or dry things … which is all the time, right? These river trip essentials were such hits symposium attendees years ago that we decided to make them a permanent offering at the RMS Store.

Dry Bags

Imprinted with the RMS logo, these are available in the perfect, in-between size to keep your clothes and camp things waterproof and dry. Dimensions: 9.5" x 18", 1,275 cubic inches or 21.5 liters. Available in blue and green.

RMS Dry Bags: $15.00

Mesh Bags

Updated with sturdy mesh and the RMS logo printed on the ends. Large mesh bags are practical and reliable river partners for carrying all your gear, or separating wet things from dry. Medium mesh bags are a great sizeand structurefor holding anythingfrom dirty laundry to raft straps.

Dimensions: 14" x 27".Available in red/gray andblue/gray: $35.00 - SOLD OUT

Dimensions: 10" x 20". Available in black/black: $18.00

Notecards, Cookbook, Bottle Opener, Chums, and Pin

Great gift ideas for friends and colleagues for $10.00 or less!

Original RMS Notecards

These river themed note-cards, feature original art available nowhere else except through RMS. Your set includes eight 4" x 6" note cards (blank inside) and envelopes, bound with raffia. If you've priced note cards lately, you'll agree that these are an exceptional value.RMS Notecards: $10.00
"Cooking on the River" Cookbook — CURRENTLY OUT OF STOCK

The official RMS cookbook is a state-of-the-art, handy and practical reference full of exceptional recipes for the river or at home. Recipes feature tongue-in-cheek (pun intended) cooking stories and helpful advice regarding:

- Meal planning (e.g., addressing portions relative to varying numbers of persons)
- Briquettes for dutch oven cooking
- Conversion charts for trip sizes
- Cooler management
- Kitchen and camp items…and much more.Cooking on the River is a true bargain, a "must" for every cook and friend of the cook. 5" x 8 ½" Click here to see the Table of Contents."Cooking on the River" Cookbook: $10.00

River Log Books

Truly many books under one cover. Use it to record river levels or trip notes without worrying about losing your records in the rain or from river splashes. Printed on Rite in the Rain paper, it will hold up reliably and serve as a dependable field notebook for any job. It also serves as a handy references for tying basic knots, Leave No Trace suggestions, river signals and other information. Pocket Size: Pages measure 3 ½" x 4 ¾", Large size:7" x 4 ½"

Pocket size: $10.00
Large size: $14.00

Pre-Trip Checklist

This is an invaluable tool for anyone who enjoys or works while rafting or boating, and is especially suited to whitewater. It summarizes what river guides cover while orienting customers prior to their trip down river. RMS sees it as a great checklist for not only every guide in the country as well as all recreational boaters Printed on the front and back of super tough Tyvek 8 ½" x 11" sheets (often worn by running or biking competitors), the RMS Trip Checklist is both waterproof and durable.

1-10: $1/each
11-499: $.75/ea
500+: $.50/ea

Leave No Trace Reference Card

Our plastic reference cards list and explain the seven Leave No Trace principles as they pertain to rivers. These durable, waterproof 3" x 5" cards can easily be hung from the bow of a kayak, canoe or raft, and can also be attached to PFDs, drybags, and D-rings. Offered in cooperation with the Leave No Trace Center for Outdoor Ethics. Sold in multiples of 100. Front and reverse shown. Free shipping on orders over 3000. 20% discount available for government agencies and non-profit organizations.

100 – 400 : $0.23 per card
500 or more $0.21 per card