Northeast
Welcome to the Northeast Chapter of the River Management Society!
Our goal is to further the RMS mission by providing a network for members to expand their knowledge of river management through participation and involvement in RMS-Northeast Chapter activities in Maryland, Washington, DC, Pennsylvania, Delaware, New Jersey and New York up through the New England states: Connecticut, Massachusetts, Rhode Island, New Hampshire, Vermont and Maine. We represent a variety of professionals in the private and public sectors, from federal, state and local agencies to edicational non-profits and consultants.

The impressive range of expertise among our members includes geomorphologic design, economic modeling, hydropower relicensing, and whitewater course development. RMS-NE has partnered with the Northern Forest Canoe Trail, hosting webinars in support of their effort to educate watertrail users about aquatic invasive species, and has offered annual chapter trips that have served as the basis for lasting professional partnerships.

Chapter Bylaws explain how the RMS-Northeast Chapter guides our operation. Chapter accomplishments are many and we think you'll be interested in attending chapter activities such as those we have hosted in the past.
The most recent RMS newsletter with a Northeast Chapter focus was Winter 2013. All journal back issues are archived online, available with other Society publications on the members-only side of the website.
Marina Metes (MD) - President mjmetes@gmail.com

Paul Beaulieu (MA) - Vice President PGBeaulieu@tighebond.com

Lelia Mellen (VT) - Outreach Coordinator lelia_mellen@nps.gov
Contact any Northeast Chapter officer to contribute to regional or national RMS activities!
2016 Northeast Chapter Trips
2016 Spring Paddle - Bronx River, NY (really!) - Registration is open!

Saturday, April 30, 2016
The Bronx River Alliance will lead us on a paddle along this National Water Trail. We will reserve campsites in northern NJ (Mahwah) for both Friday and Saturday nights: camping specifics will be posted here soon.
Included: a light breakfast for those staying the night. Our price does not include lunches or dinners: we'll let the group decide what we want to do for those meals.

Cost:
Non-members: Bronx River participants can join as an Associate member (a $30 value) for no additional cost Enter 'promotional code 'Bronx' and the resulting fee will be $0! All we ask is that you fill in the profile information.

Maximum number of people for trip: 20

Please respond by April 10 to let us know if you'll you be joining us, as we need to reserve the camping and the boats.
Refund policy
before April 10 – full refund

after April 10 – 50% refund

after April 24 and no shows - $0 refund
We look forward to learning about this very urban river!
2015 Northeast Chapter Trips
October 11-12 National Board Meeting and River Trip Signup Form
Missisquoi River Trip - VT (after Pedal / Paddle Race)
June 27-28
"Celebrate the Mississquoi!" with the Northeast Chapter!
The Missisquoi River in northern Vermont recently became Vermont's first Wild and Scenic River. It is also one of the rivers that comprise the Northern Forest Canoe Trail (NFCT). On Saturday, June 27 the NFCT will be collaborating with the Town of Richford's Conservation Commission to put on a River Fest and a Paddle & Pedal Race. You can volunteer to help put the race on or be a participant (entrance fee: $15). The Paddle Pedal Race will involve a 6 mile paddle and a 5 mile bicycle ride on the Missisquoi Valley Rail Trail, be sure to bring a boat and bike if you plan to participate in the race. The local library will be hosting a BBQ afterwards, and RMS Executive Director Risa Shimoda will be the guest speaker at the River Fest event.
After the race the NE Chapter, led by member Walter Opuszynski will paddle downstream . We'll stay at an official Northern Forest Canoe Trail campsite, enjoying a campfire and cameraderie as we learn about the river improvements that have been completed, challenges that have been overcome along the way, and future river management efforts. On Sunday we will paddle approximately 8 miles to the town of Enosburg Falls. A $20 fee (for members, $25 for non-members) will cover the cost of group meals for Saturday dinner and Sunday breakfast.
Register for the Pedal & Paddle Race here.

Register for the NE Chapter Missisquoi River paddle and overnight camping trip here.
You don't have to sign up for both, but we hope you do! If you'd like to just watch or volunteer for the race, contact Walter so he can help RMS members locate each other. We look forward to seeing you in Vermont!
Bronx River - Late summer/fall, date tbd
Bronx River Paddle. The Bronx River Alliance has organized a paddle trail on 8 miles of the Bronx River, and even had the Bronx River Blueway designated into the National Water Trails System. The Bronx River Alliance will lead us on a trip through the New York Botanical gardens, the Bronx River Forest, cityscapes and the Bronx Zoo. The Blueway (and trip) will begin at 219th Street and end at Riverside Park, in the estuary to Long Island Sound.

2014 Northeast Chapter Trip - Connecticut River (NH, VT)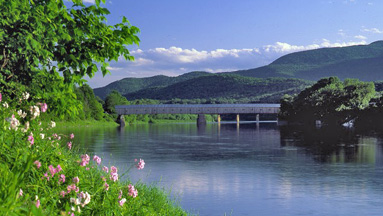 Join RMS-NE Chapter for a trip on the Connecticut River! On Saturday, October 4, paddled 7 miles from Cornish, NH Boat Launch to Wilgus State Park, VT. Along the way and at a group dinner, heard from the RMS members and other regional experts about the river management topics that both define the river today and which will impact the watershed immensely in the years to come. Here are our special guest experts:
Thomas J. Christopher, RMS Member - Mr. Christopher is a founding director and current Secretary of New England FLOW, the first organized coalition of recreational boating groups in the northeast. In addition, he is a former board member of American Whitewater, serving for 14 years and was its Conservation Chair from 1997 until 2004. He helped to organize the Hydropower Reform Coalition (HRC) in Washington, D. C. in 1991, and sits on the HRC Steering Committee, pursuing changes in hydropower policy and rulemaking through the FERC relicensing process. He is a signatory to multiple FERC relicensing settlement agreements throughout New England and is currently working on the relicensing of five dams on the Connecticut River in Vermont and Massachusetts.
Andrew Fisk, Ph.D., Executive Director, Connecticut River Watershed Council - Prior to joining CRWC in 2011 Andy served as Director of the Land and Water Quality Bureau at the Maine Department of Environmental Protection for seven years. As Maine's land and water quality director, Andy worked with municipalities, industry, and citizens to develop, finance, and implement clean water requirements that eliminated algae blooms, sewer overflows and maintained stream and river flows. He was also actively involved in enacting and implementing scientifically-based protections for hundreds of thousands of acres of significant wildlife habitats for tidal and inland waterfowl as well as protections for vernal pools.
Norman Sims, Ph.D. - Norman recently retired as an honors professor at the University of Massachusetts Amherst. He was a founding member of New England FLOW in 1988 when dams on the Deerfield River in Vermont and Massachusetts came up for relicensing. He later spent 12 years on the Board of Directors of the Appalachian Mountain Club, including several years as chair of the AMC Conservation Programs Committee. Along with Tom Christopher of FLOW and Ken Kimball of the AMC, Norm has worked on several hydropower relicensings in New England. As a volunteer, Norm currently represents the AMC in relicensing five hydropower facilities on the Connecticut River. He is also writing a book on the history of the North American canoe.
Thank you Lelia Mellen, Paul Beaulieu for coordinating the trip, and others for attending!
2013 Northeast Chapter Trip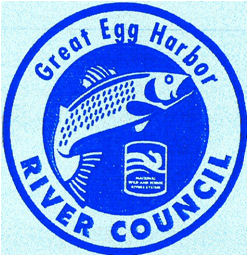 The Great Egg Harbor River Council, hosted the North East Chapter of the River Management Society (RMS) and Friends to an overnight camping and paddle event on the Great Egg Harbor River in New Jersey September 28-29, 2013.. The trip featured two separate short paddle tours of the Great Egg Harbor River, often touted as the longest canoeable river in New Jersey: its wide flood plains and winding morphology present both hidden beauty and unique challenges for paddlers new to outer coastal plain rivers. In addition: 129 miles, including 17 tributaries, are federally designated as Scenic and Recreational Rivers in 1992. The Great Egg Harbor River Council sponsored the event, and group camping facilities at Atlantic County's Camp Acagisca was provided for Saturday, Saturday night, and Sunday at no charge. Great Egg Harbor River Administrator Fred Akers coordinated the event, Thank you, Fred!!