Northeast
Welcome to the Northeast Chapter of the River Management Society!
Our goal is to further the RMS mission by providing a network for members to expand their knowledge of river management through participation and involvement in RMS-Northeast Chapter activities in Maryland, Washington, DC, Pennsylvania, Delaware, New Jersey and New York up through the New England states: Connecticut, Massachusetts, Rhode Island, New Hampshire, Vermont and Maine. We represent a variety of professionals in the private and public sectors, from federal, state and local agencies to edicational non-profits and consultants.

Our fascinating range of expertise includes geomorphologic design, economic modeling, hydropower relicensing, and whitewater course development. In 2011, RMS-NE partnered with the Northern Forest Canoe Trail, hosting webinars in support of their effort to educate watertrail users about aquatic invasive species.

Chapter Bylaws explain how the RMS-Northeast Chapter guides our operation. Chapter accomplishments are many and we think you'll be interested in attending chapter activities such as those we produced in 2009 -2011.
The most recent RMS newsletter with a Northeast Chapter focus is Winter 2013. All journal back issues are archived online, available with other Society publications on the members-only side of the website.
Chapter Officers

All professional members are eligible to run for office, for which they will serve a three-year term. Candidates should familiarize themselves with the Chapter Officer Roles and be willing to be an active participant. Contact any Northeast Chapter officer to contribute to regional or national RMS activities.
Currently, officer positions are vacant. Contact Risa Shimoda, Executive Director if you or others are interested in being part of the leadership for this exciting region!
2014 RMS-Northeast Chapter Trip - Connecticut River (NH, VT) Registration is open!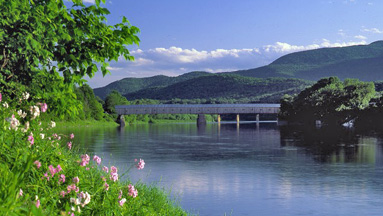 Join RMS-NE Chapter for a trip on the Connecticut River! On Saturday, October 4, we'll paddle 7 miles from Cornish, NH Boat Launch to Wilgus State Park, VT. Along the way and at a group dinner, we will hear from the RMS members and other regional experts about the river management topics that both define the river today and which will impact the watershed immensely in the years to come. Here are our special guest experts:
Thomas J. Christopher, RMS Member - Mr. Christopher is a founding director and current Secretary of New England FLOW, the first organized coalition of recreational boating groups in the northeast. In addition, he is a former board member of American Whitewater, serving for 14 years and was its Conservation Chair from 1997 until 2004. He helped to organize the Hydropower Reform Coalition (HRC) in Washington, D. C. in 1991, and sits on the HRC Steering Committee, pursuing changes in hydropower policy and rulemaking through the FERC relicensing process. He is a signatory to multiple FERC relicensing settlement agreements throughout New England and is currently working on the relicensing of five dams on the Connecticut River in Vermont and Massachusetts.
Tom holds a B.S. in Agribusiness & the Environment with a Minor in Forestry from the University of Massachusetts, Amherst, MA and an M.A. in Environmental Science & Policy from Clark University, Worcester, MA. He is the Principal of Christopher Environmental Associates and continues to work on river projects throughout New England.
Andrew Fisk, Ph.D., Executive Director, Connecticut River Watershed Council - Prior to joining CRWC in 2011 Andy served as Director of the Land and Water Quality Bureau at the Maine Department of Environmental Protection for seven years. As Maine's land and water quality director, Andy worked with municipalities, industry, and citizens to develop, finance, and implement clean water requirements that eliminated algae blooms, sewer overflows and maintained stream and river flows. He was also actively involved in enacting and implementing scientifically-based protections for hundreds of thousands of acres of significant wildlife habitats for tidal and inland waterfowl as well as protections for vernal pools.
Andy has a Ph.D. in Environmental Sciences, as well as a Masters in City and Regional Planning from Rutgers University. He has served as President of the Association of State and Interstate Water Pollution Control Agencies and Chair of the New England Interstate Water Pollution Control Commission (NEIWPCC). He has been active in land conservation for over a decade. At NEIWPCC, He initiated the country's first regional mercury clean-up plan for the seven Northeast states' impaired waters, which maps out strategies to make sure fish in the region is safe to eat.
Norman Sims, Ph.D. - Norman recently retired as an honors professor at the University of Massachusetts Amherst. He was a founding member of New England FLOW in 1988 when dams on the Deerfield River in Vermont and Massachusetts came up for relicensing. He later spent 12 years on the Board of Directors of the Appalachian Mountain Club, including several years as chair of the AMC Conservation Programs Committee. Along with Tom Christopher of FLOW and Ken Kimball of the AMC, Norm has worked on several hydropower relicensings in New England. As a volunteer, Norm currently represents the AMC in relicensing five hydropower facilities on the Connecticut River. He is also writing a book on the history of the North American canoe.
More on the River Trip
Sunday, October 5 we'll offer an option to paddle 5 miles from the campground downstream, or hike at the nearby Mt. Ascutney before heading our separate ways.
Camping: We have reserved campsites that include lean to or tent camping (lean to's will be first come, first served) Friday and Saturday night at Vermont's Wilgus State Park. The canoe outfitter concessionaire will have closed for the season, so we will furnish those who need boats and gear through group resourcefulness. If you would like to rent a cabin, please do so on your own online at this link or by calling Vermont State Parks 1-888-409-7579 Monday – Friday 9:00 pm – 4:00 pm Eastern Time.
Trip Reservation: The $34 RMS members' price covers camping (lean to's or tent) and dinner Saturday night. For members who reserve their own cabin or campsite, the price is $22. Non-member pricing is $49 with camping, $37 for those who arrange their own camping or cabin. Tea and/or lemonade will be provided with dinner. Sign up for the trip at this link.
2013 RMS-Northeast Chapter Trip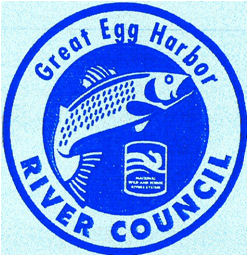 The Great Egg Harbor River Council, hosted the North East Chapter of the River Management Society (RMS) and Friends to an overnight camping and paddle event on the Great Egg Harbor River in New Jersey September 28-29, 2013.. The trip featured two separate short paddle tours of the Great Egg Harbor River, often touted as the longest canoeable river in New Jersey: its wide flood plains and winding morphology present both hidden beauty and unique challenges for paddlers new to outer coastal plain rivers. In addition: 129 miles, including 17 tributaries, are federally designated as Scenic and Recreational Rivers in 1992. The Great Egg Harbor River Council sponsored the event, and group camping facilities at Atlantic County's Camp Acagisca was provided for Saturday, Saturday night, and Sunday at no charge. Great Egg Harbor River Administrator Fred Akers coordinated the event, Thank you, Fred!!