Mentoring
To support, encourage and, inspire future leaders in river management by matching those with years of experience with those who would like to learn and grow.
Mentoring is a powerful workforce planning and effective leadership development tool to enhance staff recruitment and retention; develop knowledge, skills and understanding; and increase staff commitment to an organization or profession.

Mentoring is essential to the success of transferring institutional knowledge, preserving continuity and extrapolating hard-won lessons about river resources to the next generation of river managers. .

The RMS defines mentoring as the activities conducted by a mentor for another employee or student (mentee), on a one-on-one basis to help the latter be a more effective river professional or to provide guidance on career enhancement techniques.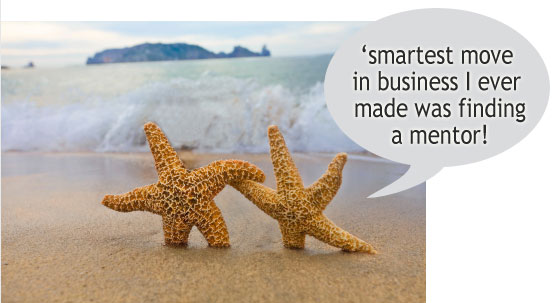 Until our mentoring program is fully operational, we intend to integrate mentoring into all upcoming RMS Symposiums, hosted/sponsored workshops, River Rendezvous, Chapter activities, and special events.
Retirees are encouraged to become mentors in your local areas as active hosts to river management programs and advisors on key issues where you possess unparalleled institutional knowledge and expertise.
Future Goals:
Enhance mentor/mentee capabilities through the RMS. The RMS requests potential mentors to identify specific 4-5 river-related skill sets which they would be willing to assist mentees develop and improve. Mentees can than contact mentors to establish a relationship (in line with the program principles outlined below) and identify topics, issues, or additional training needs they would like assistance with. This provides an on-line feedback mechanism in real-time -- not limited by geographical proximity. Mentors willing to assist with mentee questions can network via e-mail (and follow up by phone or meet face to face at their convenience).
Types of Mentoring
Career - Individual is matched with a seasoned river manager (mentor) to aid in career planning and/or development who provides assistance in defining goals and objectives to refine the mentees qualifications and certifications/accreditations
Networking or team-mentoring - A group of river professionals who share expertise and skills combining their knowledge and time to provide a mentee with specialized training to best accomplish the mentee's goals and objectives, and the future needs of river management.
New Hire – An organization or employer introduces new hires to the river management profession as a potential career path and/or provides shadow opportunities at job sites, in conjunction with agency mentoring programs.
Skills - Individual is matched with a subject matter expert to enhance specific skills
Mentoring
Benefits the river management profession by developing an individual's skill set;
Benefits all parties in terms of personal growth, career development, achievement of personal and agency goals and other areas; and,
Benefits the management of river resources through continuity and preservation of history and institutional knowledge;
Expands professional networks, increase your knowledge base and build relationships with other river management professionals outside areas of expertise and across agencies;

Enhances skills in leadership, communication and develop a sense of future resource needs while altering perspectives of up and coming river managers;
Provides a sense of satisfaction when someone reaches their goals and objectives and succeeds as a river manager.
Participant Eligibility Criteria
Qualified RMS members (members in good standing at the time of acceptance into Mentoring Program) who are committed to assisting those seeking self-improvement will be able to add themselves to the pool of mentors.
Program Guidelines
The mentee must be proactive and ready to interact with the mentor to create a productive, positive interaction between individuals;
Mentees are expected to initiate and maintain contact, schedule meetings and appointments and work with your mentor(s) to establish clear expectations and objectives for your program;
Mentoring is an opportunity to share ideas, lessons learned and explore areas outside of their comfort zone in an active learning environment;
Each mentoring pair establishes at least one specific measurable, achievable goal of development at the onset of the pairing and then works toward achieving that goal over the course of the pairing;
Each mentoring pair establishes roles and expectations of the pairing.
Time Commitment and Program Structure
Mentors may need specific training in mentoring. This could include written and video materials but must include at least one training session or workshop on mentoring.
Mentors and mentees will jointly determine the number and length of mentoring sessions, the method of contact (e-mail, phone, and face to face) and content of the mentoring program.
An alumni or feedback/evaluation team/group (after successful completion) will explore lessons learned.
Success depends on level of commitment to the program and mentoring partner(s):
The mentee must take ownership his/her development and devote the time necessary to accomplish his/her goals and objectives with guidance from the mentor(s).
The goal of the program is not to facilitate or guarantee job placement, but to provide the tools necessary for the mentee to become more competent, confident, and in certain cases - competitive in the future job market.
Mentoring starts with where each mentoring partner is and measures the distance between present and future desired goals, and outlines a plan to accomplish those goals. Mentoring has the benefits of revitalizing our sense of accomplishment through the process of reflecting on his/her career, absorbing fresh insights and ideas and nurturing the next generation of river professionals.
Match and Selection
All matches are contingent upon the number of mentees and mentors and their areas of interest, compatibility, time available, and commitment. When matching pairs, the mentee should contact the mentor and both must be willing and have time to commit to the program.