Better Boater Bathrooms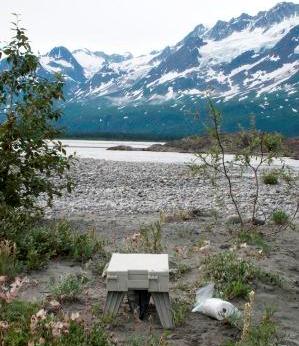 As the popularity of river rafting skyrocketed decades ago, river managers realized that there was a tremendous need for systems to manage, transport and pack human waste out from the river, responsibly. RMS' predecessor, the American River Management Society, published Better Bathrooms for Boaters: a Sourcebook for River Managers to provide information about collection and disposal techniques and suggestions for communicating new regulatory requirements to river recreationists. In addition, it reported on the results of a pilot project that measured the reported use of recommended human waste systems.
The surveys indicated that"recreationists are willing to comply with the new regulations because their perception of the environmental benefits was so high. The report advised managers to seek to reinforce the environmental benefits through a targeted information and education campaign.
Today, managing the impact of human waste during river trips is ever more important. RMS has developed the following handy references to provide a comparison of requirements on various rivers.
Note: Products are listed as cited by the source posting and do not represent an endorsement of their efficacy
or value by the River Management Society.

Tips for Packing Out Human Waste

Dump waste at RV dump stations or SCAT machines.
Have a few straps available for use with SCAT machine.
SCAT machines can only accommodate toilets containing feces, urine, and toilet paper.

SCAT machine works best when toilet contents are in a semi-liquid state.
Dump waste at restroom facilities/vault toilets only if authorized by associated agency.
Locate dump stations ahead of trip and have a back-up plan.
Transport used bag systems in a water-tight container approved by associated agency.
Carry an adequate capacity (or more!) for # of people and # of days on river.
Formula to calculate capacity of a container: 8 uses per gallon or 1 use per pint.
Have fun with these chores@ Remember that you are contributing to the sustainable future for our rivers!